Miscellaneous Reality TV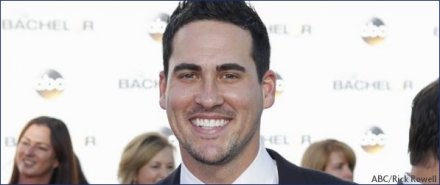 MTV has announced its iconic franchise The Challenge will return with a twist next month as The Challenge: Champs vs. Stars, which will feature Bachelor alum Josh Murray among other reality TV stars and athletes. Full Story


CMT says it is working on Music City, a Nashville docu-reality series, with executive producer Adam DiVello, creator of The Hills and Laguna Beach.

A young boy from South Africa became the world's youngest club DJ after performing his first full live set.

Christina Milian and Lance Bass will serve as the hosts of MTV's new "90s House" reality competition.

Love & Hip Hop is expanding into Miami, FL, with its rich Latin culture and music scene.

A new reality singing competition, The Four, is coming to Fox now that American Idol will be airing on ABC.

HGTV is bringing back three of its popular real estate reality series.

Michael Phelps lost to a great white shark in a 100-meter race Sunday during Discovery Channel's kick off of Shark Week.

90 Day Fiance is getting another spinoff on TLC.

E! has announced it has ordered a new reality series, The Platinum Life, which will follow the females behind some of the music industry's male icons.

Michael Phelps is setting the record straight on his highly-publicized race against a shark.

Nick Lachey showed his "true love" for wife Vanessa Lachey by searching through the trash for her wedding ring over the weekend.

TLC has revealed the identities of the 14 singles who will be looking for love and marriage on The Spouse House, a new reality dating series which will combine elements from The Bachelor, Big Brother and Married at First Sight's formats and premiere Sunday, July 9 at 10PM ET.

Richard Hammond was involved in a car crash this weekend, but escaped major injury, his show The Grand Tour announced on social media.

Adriana Lima has been tapped to host American Beauty Star, an upcoming new beauty competition series coming to Lifetime.

Kylie Jenner's upcoming Life of Kylie reality series officially has a premiere date.

Bethenny Frankel and Fredrik Eklund have landed a new Bravo reality series together.

Kylie Jenner's famous family has always seemed supportive of one another, but at the end of the day, they're still human.

Jodie Sweetin's former fiance Justin Hodak was arrested on Monday after he violated a recent restraining order taken out on him.

Cat Deeley will be hosting a new reality series Lifetime has ordered entitled This Time Next Year.