Unan1mous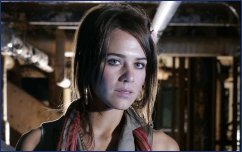 In the end, all of Fox's remaining
Unan1mous
contestants finally agreed. Even the conniving, double-crossing Jonathan.
Full Story


Fox has revealed the identities of the nine contestants who will compete on Unan1mous, its new "open-ended" reality series that will premiere Wednesday, March 22 at 9:30PM ET/PT and air regularly in the network's highly coveted post-American Idol results show time period.

Well, it's not the return of either Forever Eden or its Paradise Hotel predecessor that some diehard reality fans have continued to hope for, but Fox has announced that it will air one non-fixed length reality series this spring -- a new show called Unan1mous.