Rock Star: Supernova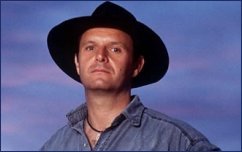 CBS didn't bring it back for another season last summer, but Mark Burnett apparently still hasn't written off the possibility of doing a third edition of his Rock Star reality competition series. Full Story


Frenchie Davis apparently won't be the only face reality TV viewers may recognize when The Voice premieres Tuesday, April 26 at 9PM ET/PT on NBC.

Motley Crue thinks drummer Tommy Lee's Rock Star and Tommy Lee Goes to College reality television roles tarnished the rock band's image and cost them some substantial cash.

Dilana Robichaux may have finished as a runner-up while competing on Rock Star: Supernova, but she's making sure her fans across the globe can still have access to her music.

Dave Navarro began hosting CBS' Rock Star reality competition series in May 2005 -- a new television gig that apparently brought an end to the for the guitarist's former Jane's Addiction band.

Whether it's because one of its members is quitting or due to a name change, Rock Star Supernova, the band formed on last summer's Rock Star: Supernova CBS reality show, might eventually be no more.

So far, ticket and album sales for Rock Star Supernova have been not so super.

Brooke Burke, the host of the "Rock Star" reality show, gave birth to her third daughter in Los Angeles.

After winning a TV talent contest, Lukas Rossi had no problem making the first album by Rock Star Supernova.

Rock Star Supernova bassist Jason Newsted needs immediate shoulder surgery and will be replaced in the lineup when the new U.S. band hits the road.

A California rock band settled a trademark dispute and will continue to be known as Supernova while a TV reality show group will be called Rock Star Supernova.

KISS guitarist/vocalist Paul Stanley confirms the house band from CBS's "Rock Star" will back him on his "Live to Win" solo tour.

Rock Star: Supernova crowned its winner last night, with Tommy Lee, Jason Newsted, and Gilby Clarke selecting Lukas Rossi to serve as the lead singer for their suddenly untitled newly formed rock band.

The producers of CBS' "Rock Star: Supernova" reality TV competition have to come up with a new name for the all-star band.