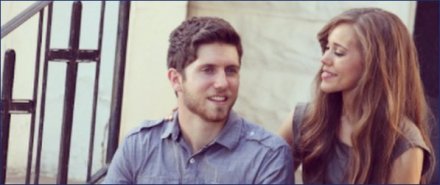 Jessa Duggar appears to have publicly separated herself from her brother Josh Duggar in light of his molestation and cheating scandal. Full Story


Jessa Duggar's father-in-law, Michael Seewald, has weighed in on Josh Duggar's recent Ashley Madison scandal.

Jessa Duggar apparently wants to have a lot of kids with husband Ben Seewald, but probably not in the way you'd expect.

Anna Duggar comes from a very strict religious background, which will play a big role in whether she chooses to file for divorce from her unfaithful husband Josh Duggar, according to a source close to her.

Josh Duggar has checked into rehab following claims he had cheated on Anna Duggar and had extremely rough sexual encounters with a porn star.

Anna Duggar's brother, Daniel Keller, is making his disdain for Josh Duggar known on social media and doing everything in his power to get Anna to leave her unfaithful husband.

Josh Duggar might've cheated on his wife Anna Duggar, but she reportedly has no desire to split.

After Josh Duggar confessed to cheating on his wife Anna Duggar, utilizing a website to have extramarital affairs and developing a pornography addiction, he released two statements within an hour of each other -- and the second was edited.

Josh Duggar has confessed to cheating on his wife Anna Duggar and having a pornography addiction following reports that he had two paid subscription accounts on the extramarital dating site Ashley Madison.

Josh Duggar has reportedly been linked to having two paid accounts on the extramarital dating site Ashley Madison.

Jill Duggar reunited with mom Michelle Duggar and other family members for a wedding Saturday.

Jill Dillard and Jessa Seewald from the Duggar family are returning to TLC but only for a one-off documentary addressing child sexual abuse.

Jessa Duggar took to Instagram to share a new baby bump photo on Wednesday.

Former 19 Kids & Counting star Josiah Duggar has ended his courtship with Marjorie Jackson.