Deadliest Catch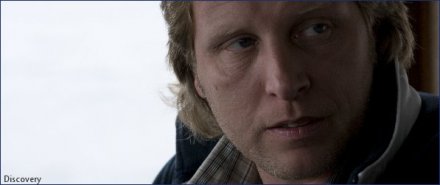 Deadliest Catch star Sig Hansen has opened up about the heart attack he suffered while filming the show's new twelfth season. Full Story


Deadliest Catch star Sig Hansen is doing well after being hospitalized in Alaska from a health scare while at sea.

Deadliest Catch is getting a new spinoff, Deadliest Catch: Dungeon Cove, slated to premiere in Fall 2016.

Deadliest Catch star Tony Lara's cause of death has been announced.

Deadliest Catch star Tony Lara has passed away at only 50-years-old.

Joe McMahon, a 24-year-old former associate producer for Deadliest Catch, has been shot and killed outside his family's home in California.

Deadliest Catch, Shark Tank and Jane Lynch were all honored at Saturday's Creative Arts Emmy Awards 2014 ceremony.

Deadliest Catch's seventh season will premiere Tuesday, April 12 at 9PM ET/PT, Discovery Channel has announced.

Deadliest Catch fishing boat crew member Justin Tennison was found dead on Tuesday in Homer, AK.

Deadliest Catch has its fishing vessels back.

Deadliest Catch has apparently lost two of its fishing vessels.

Discovery sues 'Deadliest Catch's Hillstrand brothers over spinoff

More than 100 firefighters battled a fire in Seattle aboard a fishing vessel that appeared on some episodes of TV's "Deadliest Catch," authorities said.

Deadliest Catch set several rating records with Tuesday night's sixth-season broadcast, which began the show's coverage of the January 29 stroke that led to the death of Cornelia Marie fishing vessel Captain Phil Harris.