Paradise Hotel 1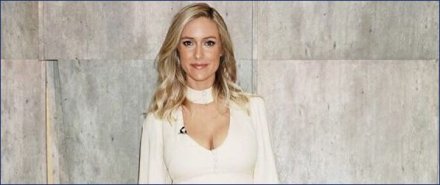 Paradise Hotel, which is returning to Fox after 16 years, will premiere in May and feature reality TV star Kristin Cavallari as the host. Full Story


Paradise Hotel is returning to Fox after sixteen years.

Almost a year and a half after it last aired and nearly a year after its "never-ending" Forever Eden sequel was cancelled after only seven episodes, one of the producers of Fox's Summer 2003 Paradise Hotel reality series says the network is discussing the possibility of bringing the show back for a Summer 2005 run.

Continuing a recent mini reversal of the one-way trend of US broadcasters licensing existing overseas reality programs for US production, Digital Sky's Neil Wilkes is reporting that FOX has sold the format for its Paradise Hotel summer program to ten countries around the world.

Finally, after a 16-week run that sometimes seemed like it was never going to end, Fox's "Paradise Hotel" wrapped up its first season in a two-hour finale Wednesday night. When all was said and done, three of the four members of "Team Barbie" walked away with prize winnings, but the fourth was left high and dry.

Reality TV veteran Toni Ferrari, featured as a supreme creator of chaos on Fox's Paradise Hotel, Fox's Love Cruise and the syndicated Blind Date, will finally be able to move her surgically-enhanced "talents" to the big screen -- but not in a featured role. Toni has been added to the bodybuilding movie No Pain, No Gain, an apparently completed but unreleased film adding new scenes.

The current edition of US Magazine includes a brief mention of this week's upcoming finale of Fox's Paradise Hotel -- along with a picture that appears to inadvertently reveal the identities of the show's "Final Four" contestants. The picture, discussed on the Reality TV World message boards, is a photograph of the jury, apparently taken during the finale. Thus, the four contestants not in the photo make up the final two couples.

We may be getting only days away from the season finale of FOX's Paradise Hotel reality show, but that hasn't stopped online gambling site Intertops.com from recently announcing its first odds on the hit series.

"Getting Two Birds With One Stone, " our episode summary for Episode 25 (which aired Monday, Sept. 15th) of FOX's Paradise Hotel, authored by Angelfood, has been posted. Check it out by clicking here.

Our episode summary for Episodes 23 and 24 of FOX's Paradise Hotel (which aired on Monday, Sept. 8th and 10th), authored by Angelfood, have been posted. Check them out by clicking here.

While FOX continues to not formally announce the renewal of "Paradise Hotel" for next summer, the ongoing comments from FOX programming executives have made it clear that the official announcement of a renewal has become all but a formality. In their latest pro-"Paradise" comments during an interview with Daily Variety, Fox Entertainment president Gail Berman credited "Paradise Hotel" as a key to the success of the network's previously mentioned new year-round programming model.

CBS' Wednesday, September 3 telecast of the "Fourth Annual Grammy Awards" meant that the evening's normal 9PM ET "Big Brother 4" telecast was bumped to the 8PM ET timeslot, and FOX's 9PM ET broadcast of "Paradise Hotel" certainly seens to have benefited from the absense of their usual reality showdown.

According to a recent Daily Variety report, FOX continues to be happy with the ratings performance of its "Paradise Hotel" reality show and is all but confirming that the program will be back again next summer.

FOX has announced that after a summer filled with fun, sun, scheming and strategizing, the residents of "Paradise Hotel" will soon find out what they'll win if they aren't forced to check out – and that the ultimate prize will be awarded to the last couple standing. But before that happens, they'll need to survive the challenges ahead.

FOX has announced that the two-hour season finale of "Paradise Hotel" has been rescheduled from the previously announced week of September 24, and will now air Wednesday, October 1 (8-10 PM ET/PT.)

Our episode summary for the fifteenth episode of Fox's Paradise Hotel (which aired on Monday, Aug. 11th), entitled "Hotel Californication" and authored by Lisapooh, has been posted. Check it out by clicking HERE.

According to the Hollywood Reporter, the recent ratings for FOX's Paradise Hotel are continuing to improve to the point that the Adults 18-49 ratings for Wednesday, August 13 episode came close to besting those of CBS' Big Brother 4 in their 9PM ET head-to-head showdown.

In an unconventional move, FOX has decided to schedule the series finale of "Paradise Hotel" for the week of September 24, 2003 -- the same week that most other television networks are launching their new Fall 2003 schedules.

Well, it took a dozen episodes, but finally longtime RealityTVWorld summary writer and former "Love Cruise" contestant Michael "The Chessmaster" Orzoff couldn't keep quiet about FOX's new "Paradise Hotel" show (aka "Love Cruise: The Docked Edition") anymore.

Looks like Paradise Hotel will be around for more than its six-week extension this summer. TV Guide Online reports that, during Fox's presentation to the television critics' media tour last week, Fox chairman Sandy Grushow all but committed Fox to bringing Paradise Hotel back next summer, despite its disappointing ratings.