Farmer Wants a Wife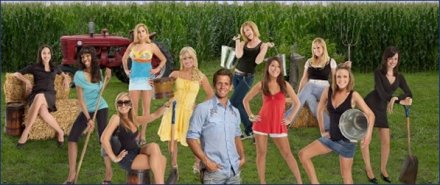 The CW has revealed the identities of Farmer Wants a Wife's object of affection and the 10 women who will attempt to win his heart when the new Outback Jack-like reality dating series premieres Wednesday, April 30 at 9PM ET/PT. Full Story


It looks like viewers will finally get to see a farmer's attempt to fall in love.

The CW has announced that it plans to air three reality series --a second season of Pussycat Dolls Present's, as well as previously announced new shows Farmer Wants a Wife and Crowned: The Mother of All Pageants -- as part of the network's 2007-2008 midseason programming lineup.

The CW has begun developing a new Outback Jack-like reality dating series that will see if women who live the city-life can find love down on the farm.