Teen Mom 2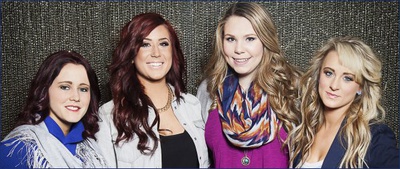 Leah Messer previously said she wouldn't be returning to Teen Mom 2 for its sixth season, but she was apparently confused at the time. Full Story


Teen Mom 2 star Adam Lind has been arrested on domestic stalking charges.

Leah Messer reportedly wants to quit Teen Mom 2 because her personal life is getting too embarrassing to continue airing on MTV.

Leah Messer is apparently done with MTV's Teen Mom 2 reality series.

Teen Mom star Leah Messer was in such dire financial state earlier this year, the state of West Virginia slammed her and husband Jeremy Calvert with a $10,598 tax lien.

Jenelle Evans is on her way to achieving a surgical assistant degree, an accomplishment she hopes will inspire others.

Kailyn Lowry has apologized for her racially charged comments.

Jenelle Evans has welcomed her first son with boyfriend Nathan Griffith and her second overall.

Teen Mom 2 is returning on Wednesday, July 16 at 10PM ET/PT with the second half of its fifth season on MTV.

Jenelle Evans is now officially divorced.

Jenelle Evans is expecting a son with boyfriend Nathan Griffith.

Teen Mom 2 star Leah Messer has revealed her four-year-old daughter Aliannah's diagnosis after years of being concerned about her developmental issues.

Jenelle Evans is reportedly pregnant with her second child.

Teen Mom 2 star Kailyn Lowry has given birth to her second child, a baby boy she and husband Javi Marroquin named Lincoln Marshall Marroquin.