From G's to Gents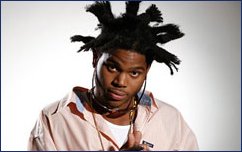 Baron "Dirty" Colon has been arrested for allegedly murdering artist Marcelo Vera during a robbery.
Full Story


MTV has announced the second season of From G's to Gents will premiere with a special 90-minute episode on Tuesday, February 10 at 10PM ET/PT.

MTV has announced From G's to Gents, a new Charm School-like reality series that will pit 14 gruff guys against each other to see who can make the best transformation into a true gentleman, will premiere Tuesday, July 15 at 10PM ET/PT.