UFO Hunters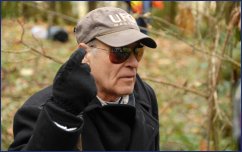 So much for the possibility that The History Channel or Sci Fi Channel might "blink" and back away from their plans to premiere different reality programs with the same
UFO Hunters
name and subject matter on the same night in the same time period.
Full Story


The History Channel and Sci Fi Channel are apparently taking the reality show concept wars to a new level.

Sci Fi Channel has announced that it has ordered UFO Hunters, a new Ghost Hunters-like reality series that will investigate sightings of unidentified flying objects and other "otherworldly experiences." UFO Hunters will air as part of the network's 2007-2008 original programming line-up.