Storage Wars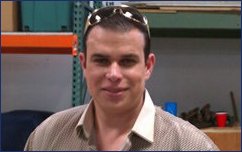 Storage Wars
cast member Mark Balelo's death has been ruled a suicide by authorities.
Full Story


Storage Wars cast member Mark Balelo has apparently committed suicide.

Storage Wars has been slapped with a lawsuit.

The auctioneers featured on the television reality show "Storage Wars" say they sold a California unit containing a pirate's chest and actual gold doubloons.