Live for the Moment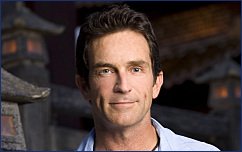 CBS has confirmed that
Live for the Moment
, a new
Jeff Probst
-created reality series that follows a terminally-ill person as he or she lives life to the fullest, will air on Thursday, January 28 at 8PM ET/PT.
Full Story


Jeff Probst's new reality series apparently hasn't had its torch snuffed.

CBS has reportedly ordered a pilot for Live Like You're Dying, a new reality series created and hosted by Survivor host Jeff Probst.