Hoarding: Buried Alive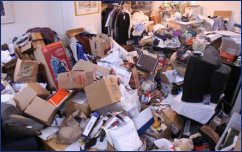 Hoarding: Buried Alive
will be returning to TLC with new episodes next month.
Full Story


Hoarding: Buried Alive's fourth season will premiere on TLC on July 8. Watch a preview of the premiere, which will feature Cary, a 51-year-old compulsive hoarder and Elvis impersonator with a heartbreaking story.

TLC has announced Hoarding: Buried Alive, a new Hoarders-like reality series that will follow people who suffer from extreme hoarding, will premiere Sunday, March 14 at 10PM ET/PT.