Project Runway 2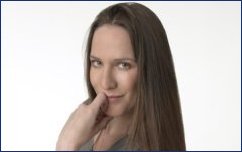 Former Project Runway 2 finalist Kara Janx has gotten married. Janx wed longtime boyfriend Sharone Sohayegh on January 14 in Cape Town, South Africa, People reported on its website last week. Full Story


In a surprise decision, Chloe Dao, a 34-year-old aspiring designer and boutique owner from Houston, TX, was crowned Project Runway's second winner during last night's finale broadcast of the second edition of the Emmy-nominated Bravo reality fashion show.

Bravo has announced that the second edition of its Project Runway reality series will premiere in December and revealed the identities of the contestants who will be competing in the Emmy-nominated fashion reality show's new season.

Bravo has announced the initial open casting call dates for Project Runway 2, the upcoming second season of its fashion designer reality competition series.

Having apparently resolved the behind-the-scene corporate issues that had put the future of the series in doubt, Bravo has announced that it has ordered a second ten-episode season of its Heidi Klum-hosted Project Runway fashion design reality competition series.