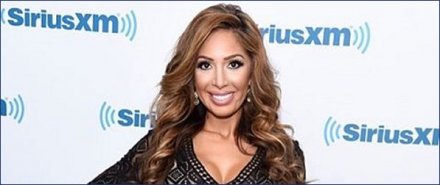 Farrah Abraham is unsurprisingly open to starring on her own Teen Mom spinoff. Full Story


Laura Perlongo, the pregnant fiancee of Catfish host Nev Schulman, showed off her growing baby bump at Sunday night's MTV Video Music Awards show in New York.

Katy Perry feels bad for the man who was tricked into believing he had been dating the singer for eight years, saying the situation was "really unfortunate."

Audrina Patridge has given fans the first real glimpse of her new daughter.

Teen Mom 2 star Jenelle Evans is having her third child.

Farrah Abraham is facing a backlash after posting a controversial photo of her 7-year-old daughter.

Teen Mom 3 star Mackenzie Douthit has given birth to a baby boy.

Kelly Osbourne is facing a lawsuit from hairstylist Michelle Pugh, the mistress of her father Ozzy Osbourne.

Ozzy Osbourne has revealed that he is undergoing "intense therapy" for a sex addiction that nearly ended his marriage.

Lauren Conrad still cringes when she recalls certain parts of The Hills.

Nicole "Snooki" Polizzi debuted her first music video on Wednesday.

Lauren Conrad will be spilling secrets from The Hills in her MTV special.

Teen Mom 2 star Leah Messer is responding to criticism of her thin frame.

Sharon Osbourne has shared her reaction to Ozzy Osbourne's early Monday statement they are working out their marital issues.